Ignition Church is a new Evangelical Christian, Bible centered family Church plant, sharing the love of Jesus with all in the Bennington and surrounding community. If you are seeking answers to some of life's deeper questions, we think you'll like Ignition Church. Jesus didn't come to start a new religion. The reason He came was to call people into a new relationship with God. That's what we are all about! We want everyone to know God's love - personally! To receive the salvation He offers and grow in that relationship. So whether you're skeptical, curious, or a believer, we encourage you to ignite your faith, and take the next step on your spiritual journey.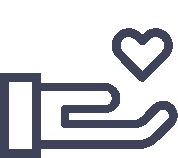 "Whoever is generous to the poor lends to the lord, and he will repay him for his deed."
In addition to our Worship and Children's Ministries every Sunday morning at 11am we host youth ministries throughout the week, a Women's Re-Fuel Bible Study monday nights, a Family & Singles Re-Fuel Study group Thursday nights, a monthly Family Dinner, and quarterly GO Sundays where instead of meeting in our worship space, we GO into our community and serve others.